BILLIE HOLIDAY WITH RAY ELLIS AND HIS ORCHESTRA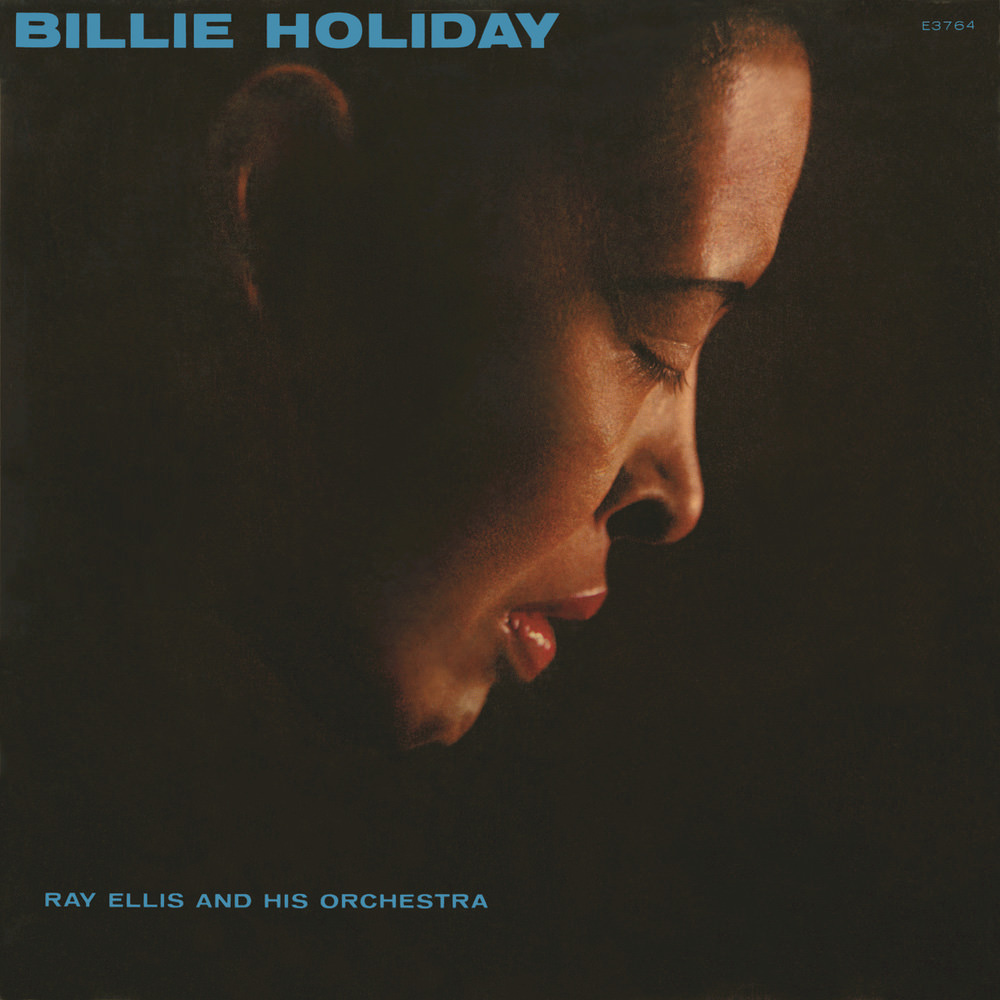 After the success of her album, Lady in Satin (1958), Billie Holiday wanted to record another album with arranger Ray Ellis. Ellis had switched from Columbia to MGM, so Billie switched labels also to avoid breaching her contract with Columbia. When she returned to the studio in March 1959, jazz critic and friend of Holiday's Leonard Feather, said Holiday "walked into the studio statuesque and sharp as ever."
Unlike Lady in Satin, Billie Holiday had a lighter string orchestra, minus the choir, and more horns, including a saxophone and a more jazz like feeling. It also demand less fanfare. Songs like "All of You", "'Deed I Do", and "Baby Won't You Please Come Home" have a lighter and happier tempo and do not include strings.
Holiday told Ellis she wanted to "sound like Sinatra" on this album; but she was in such poor health from years of difficulty and substance abuse that a nurse sometimes had to help keep her propped up on a high stool as she sang.
During the time of recording Billie Holiday, Holiday's health was taking its toll. Some say that she did not look like herself at all, and looked like a ghost of what she once was.
In the song "There'll Be Some Changes Made", Holiday replaces the name Jack Benny in the lyric "Even Jack Benny has been changin' his jokes" to Frank Sinatra, her jazz friend.
The album was completed on March 11, 1959. Four days later, Billie Holiday's lifelong friend and music partner Lester Young died on March 15, 1959. She would die four months later on July 17, 1959 at the age of 44.
Allmusic music critic Ron Wynn gave the album one and half stars out of five stating, "In many ways, a sad event… It's poignant in a tragic way."
–Wikipedia